This is introducing Kitchen Assistant mobile app; a new application that has launched on the Nigerian cyberspace with great zeal.
The app is a trilogy, that is to say it is into 3 parts;
the vendor app,
the user app and
the delivery app.
Vendors app:
This app is specifically for vendors only, here they can download and upload whatever they want to sell ranging from food items to agricultural products, kitchen utensils and electronics, pharmaceuticals, pastries and assorted meals.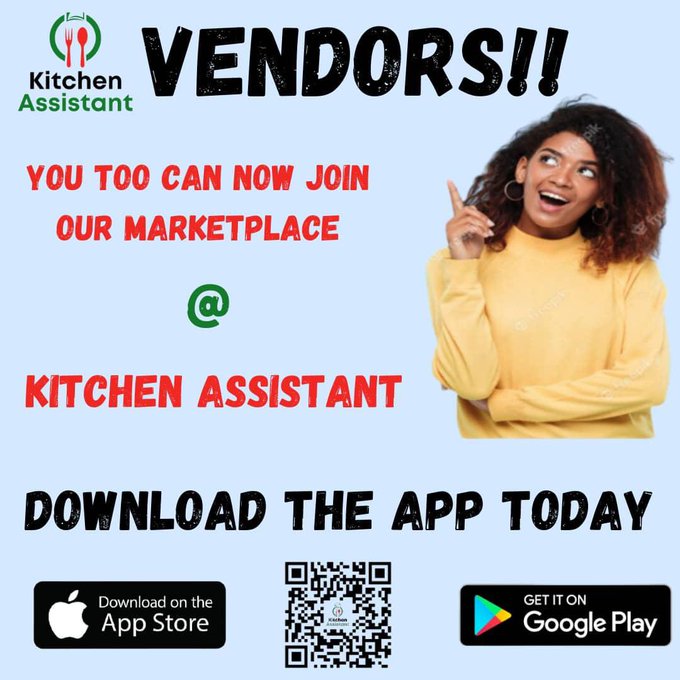 The Kitchen Assistant Vendors app is available both on the android and iOS app stores.
User app:
The user app as the name implies is solely for customers to find what they are looking
for and buy with ease, the app has a delivery feature in it so that customers can not only buy products they desire but also have it delivered to their doorstep, now isn't that wonderful? The user app is also available on both the android and iOS app stores
Delivery app:
Like the vendors app, this version is solely for individuals and corporations who are into the delivery/dispatch business, they can sign up on this app and start to earn immediately by simply taking orders and delivering them.
This app is only intended for those with means of delivering items as proper vetting would be carried out by the apps algorithm.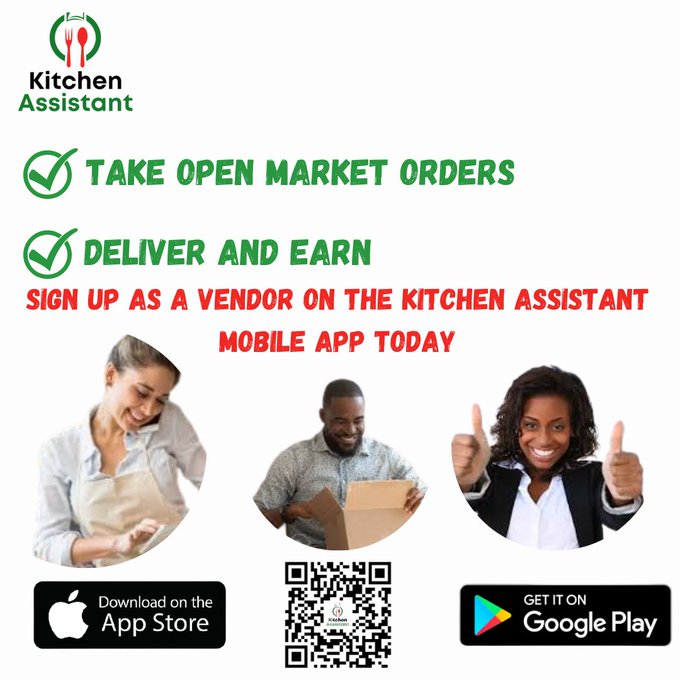 The Kitchen Assistant delivery app is also available on the Android and iOS app stores.